FM, C4FM, DMR, D-STAR, NXD, P25, ECHOLINK, TEAMSPEAK, ZELLO, PEANUT (PA7LIM ) and ALLSTAR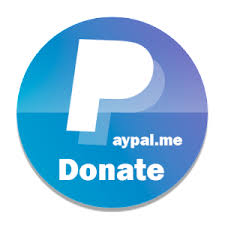 If you wish to donate to CQ-UK's running cost. Donations are processed by Paypal's secure server.

Please remember to leave a 4 second gap between overs
THIS WILL ENSURE THAT OTHERS CAN EITHER BREAK IN, OR CHANGE ROOMS and all your data is transferred
CONNECTING TO CQ-UK REQUIRES AN
AMATEUR RADIO CALL SIGN
EITHER YOUR CALL SIGN, - REPEATER CALL SIGN - GATEWAY CALL SIGN
CALLING YOUR NODE (HOTSPOT) (MY GATEWAY) ETC WILL GET IT MUTED....
The DSTAR & DMR transcoding to C4FM are provided via an AMBE Server created By Rickie MI5DAW
To find information on Rickie's AMBE Server & XLX reflector visit

CQ-UK is Sponsored by



10% discount if you mention this Amateur radio site...
Ring Ridesafe on 01274 686886 / 0113 2555005 for details.

also supported by Donations from
Rickie Bamber - Ernie Pratt - Bronagh Bamber - Chris Taylor - Phil Cole - Walt Lambert - Frank Goodall - Victor Robertson - Brian Jopson - John Emery Adrian Hirst - John Swain - Rickie Bamber - Mark Heenan - Frank Tyrer - Richard Preece - Paul Whitehead - Carl Morphett - Mike James -George Bloomfield - Terry Maguire - Ernest Bailey - Colin Ashman - Chris Poulson - John Hazeltine - Sean Moyses - William Bones - Jonathan Wheeler Chris Pankhurst - Roger Carder - Malcolm Nettleship - Bruce Smollet - Meurig Jones - Gordon Smith - David Wake - Andrew Boardman - John Medwyn Edwards - Eric Roberts - Rob Lloyd - Roger Carder - Adrian Lawrence - Neil Connor - Phil Bridges - Matthew Porter - Mike Greenow
and in association with
YAESU SYSTEM FUSION UK OPERATORS

Many thanks to Paul M6JPW for the donation to CQ-UK of the Wires-X Server

also many thanks to Ernie G4LUE for his support with the D-Star Repeater.
We wish to thank all Gateway owners, Repeaters keepers and users for their continued support by being a part of the CQ-UK Room
"the PTT is the most important part of any radio"
if you don't press your's and they don't press their's, the only thing generated is silence.....
That's not communication.....
Many thanks for the support of all at ICOM UK
Many Thanks to all at Yaesu UK for their Continued Support

this site is for educational use, all Copyright & Trademark's remain the property of their original owners.