The DV4MINI dongle is a very cheap and reliable way to connect to CQ-UK on wires-X via FCS004 module 20 and also to connect via DMR TG 4409. The dongle I myself use is connect on COM:3 on my windows 10 ver 1709 Intel i7 Octocore.
If you have been using the dv4mini and can only see FCS001 then you need to upgrade your firmware to 1.77 and and also download and use the new control panel...watch the video's below on how to install your DV4Mini properly under Windows....
IF YOU CAN NOT GET YOUR DV4MINI INTO BOOTLOADER MODE AND ALL ELSE FAILS TRY THE JUMPER LINK BELOW

Projects by users of the CQ-UK room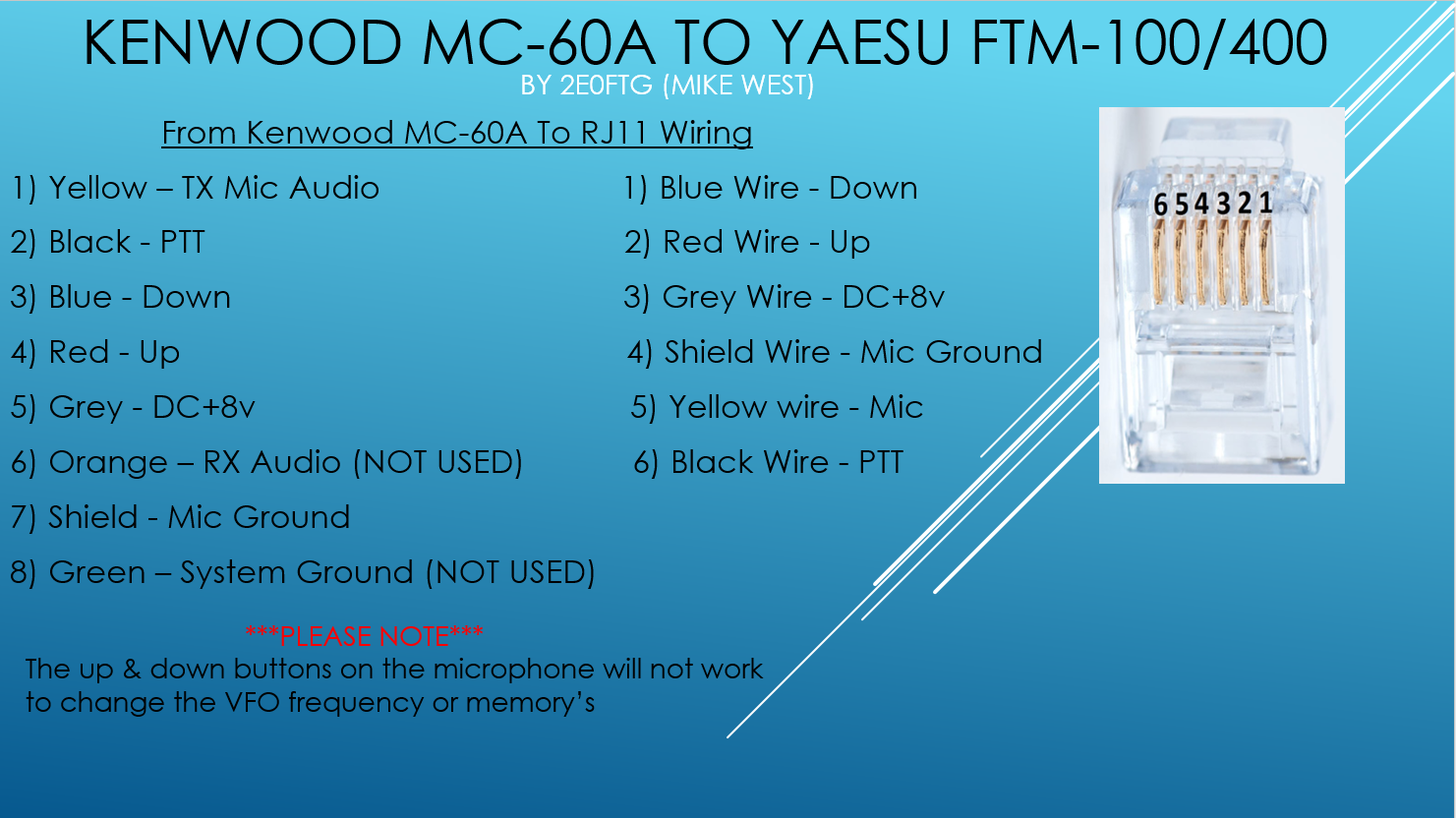 To wire the Adonis AM508E to an ftm 100/400 make the same pinout's from the ftm 100/400 connector above to the Adonis below then add a link between pin 1 mic earth and pin 4 ptt earth.
again you won't get the up/down but at least you'll have an alternative to the hand mike...

This is a portable Wires-X Station, the Mic is made and supplied by G4VLZ.. It plugs into the back of the HRI-200 (radio 1 socket) It only works in Analogue mode but requires no Radio and only through the Internet...